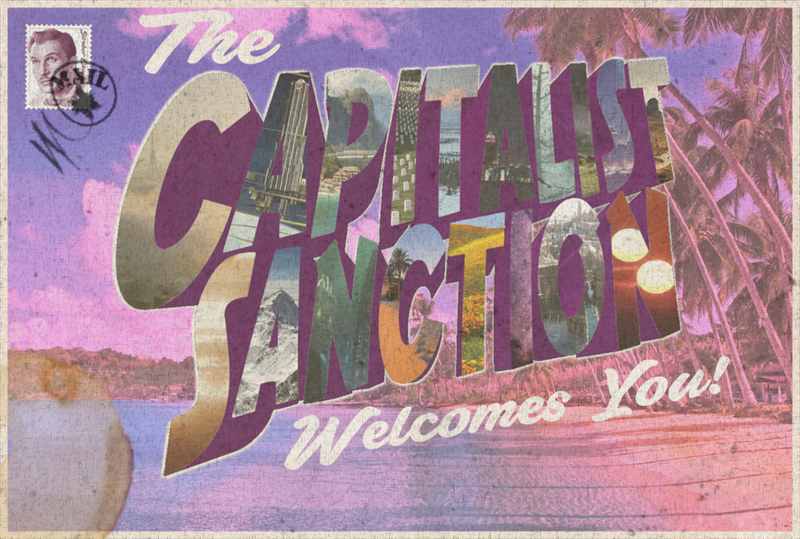 WELCOME TO THE CAPITALIST SANCTION
This is the Capitalist Sanction Wikia -- an index of all canon information for the planet of Junope!
Contact
If you have any inquiries concerning this wiki, please contact any of the following:

Creator – The Six-Fingered One (Your Buddy Fifi/Dread-Eye God/RufusZeno)

Administrator – Alexander Dunwall (Ben Drago1)

Administrator – Sarria Ion
Current Year
2120
Featured Article

Peter Dunwall
was the father of Jaxson P. Dunwall and the Embattled Governour of Domi Concordia from 2004 until his resignation in 2028, due to falling ill; dying 3 years later in 2031. Peter was the first of the Dunwall family to become Embattled Governour, and was the first Embattled Governour to be apart of the Global War on Terror.
Refresh for another article.
MAP OF JUNOPE
Avarice
Harbitros
Azium
Ahaz, Alamaq, Alberya, Aljahim, Alssukhur, Ariq, Cadarus, Darresht, Eastern Askersia, Eliza, Eyaze, Frenoire, Jabia, Jaribahl, Jerundusia, Lishta Azia, Nira, Northern Askersia, Oreypt, Qafir, Saalein, Sanamar, Shajaratan, Southern Askersia, Tanusa, Yappul
Baecca
Alsana, Antolutha, Antonrue, Athorma, Bakhota, Belbon, Bogo, Bozzonia, Buruk, Caesus, Calderesia, Cesieteos, Cynthia, Darza, Diapaga, Disanga, Domi Concordia, Eresa, Gadida, Gahnia, Gerona, Goreba Republic, Goronga, Govinda, Ikaram, Ikei, Jim, Kangary, Karnal Isles, Krosk, Kuzuliwa, Libertas, Limba, Machinam, Mei Republic, Meltora, Mendosa, Menoriya, Meridan, Mishkah, Moira, Mornam, Moronteza, Nanain, Nangao, New Vaeulia, Nisso, Nossam, Olfros, Omnira, Osterhude, Qascua, Ricounda, Roshacana, Rotowa, Rundan, San Locura, Sanwanaa, Sazakawe, Shankou, Suchaz, Teague, Temowai, Tenato, Tohego, Tutu, Tuzhosa, Udoti, Vadrea, Veloram, Vistaire, Wantera, Watanda, Yaolan, Zantessar, Zeiifunder, Zenesia, Zhongsen, Zibur, Ziguina, Zujan
Isteroxe
Adharma, Amdova, Anguelian Islands, Anorian Islands, Asata, Azuquista, Bhankhett, Bohtan, Calllova, Cereus, Cicelia, Cirraine, Cruale, Dhuran, Diescalan Republic, Diloria, Dolona, East Roulasvia, Espinthela, Frenta, Gecko, Jaulabohr, Jausterland, Jelunia, Jerska, Kharut, Khrysm City, Khuigyra, Larusian Hegemony, Lerania, Leyanis, Marinne Republic, Naipe Island, Nirus, Pranada, Rajira, Reyania, Sanburim, Silhkana, Telcasa, Tenegena, Thekotah, Tierra del Sador, Tieuxberia, West Roulasvia
Weiosaya
Drushia, Primondia

Ad blocker interference detected!
Wikia is a free-to-use site that makes money from advertising. We have a modified experience for viewers using ad blockers

Wikia is not accessible if you've made further modifications. Remove the custom ad blocker rule(s) and the page will load as expected.